News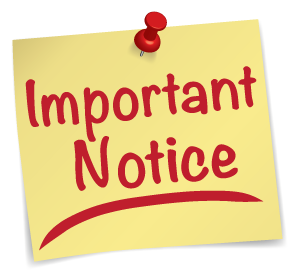 Update on visitation during COVID-19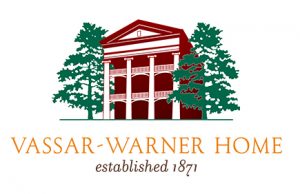 August 12, 2020
Dear Vassar-Warner Families and Friends:
Last month you should have received a letter from our Executive Director, Ericka Von Salews, with a COVID-19 update on resident visitation and our efforts in satisfying the requirements directed by the New York State Department of Health and the Governor's office.  At that time Ericka reported that Vassar-Warner Home was not considered a "high priority" on the list of adult care facilities to have their residents tested for COVID-19, but after a week of discussions with the NYS Department of Health had scheduled testing for our residents on August 3rd.
We're very happy to say that the testing took place that day on site without any issues and our facility remains COVID-19 free.  What does this mean?  This means we are cleared to begin scheduled outside visitations.  Below is our visitation plan that we will follow as outlined in our finalized visitation policy:
Vassar-Warner Home will allow outside visitation only. Outside visitation will only occur once an appointment has been made at least 24 hours in advance.
Appointments will be made Monday through Friday, and run from 9am to 2:45pm, with break for lunch between 12pm and 2pm. Visitation on weekends are based on availability and at the discretion of the facility. No visit will extend beyond 45 minutes in length.
There will be only 1 resident visit at a time. Each resident is allowed a maximum of 2 visitors. Anyone under the age of 18 must be accompanied by an adult and will be considered as 1 visitor. This also includes babies and young children.
When scheduling an appointment, the facility requires the name(s) of those visiting, their desired visit time and a phone number to best reach them prior to visiting. Visitors will call the facility upon arrival to receive further instruction.
All visitors will be required to have their temperature checked and must fill out the 2-sided contact tracing form provided by the facility. These contact forms will be held electronically and given to New York State upon request.
All visitors and residents must wear face masks and use proper Personal Protective Equipment (PPE). Any visitor who does not have a face mask will be provided one. Hand sanitizing stations will also be made available.
No visitors will be allowed entry into the building, even for restroom breaks.
Visits will take place, weather permitting, on the front porch of Vassar-Warner Home, unless otherwise directed by management.
Scheduled visits may be cancelled by either party at any time as necessary.
Visitors and residents must maintain social distancing rules at all times and remain a distance of at least 6 feet apart from one another. This means no personal contact or touching of any kind, which includes hand holding, hugging, kissing, etc.
All visits will be monitored by a facility staff member.
All furniture and equipment utilized during visits will be fully sanitized between each visit.
Any visitor that fails to adhere to this policy will be prohibited from visiting for the duration of the COVID-19 state declared public health emergency.
If a resident or staff member receives a positive test result, all visits will be suspended for a minimum of 28 days.
Copies of Vassar-Warner Home's New York Forward Safety Plan, as well as formal visitation plan, will be posted to our website and broadcasted through our social media to provide visitors clear guidelines for visitation, and to announce if and when visitation is paused due to an increase in number of residents or staff with a confirmed positive COVID-19 diagnosis.
With a cleared facility and official visitation policy in effect, outside visitations will begin August 17th.  We have already begun accepting schedule requests.  Just a reminder that ZOOM calls and window visits are still an ongoing option as well.  We will alert you all immediately of any future changes or revisions.  Thank you for your patience as we go through this together!
Cheryl Holt, Assistant Director                          Kalin Perez, Case Manager