Staff
Executive Director and Staff
Both caring and highly skilled, the team at Vassar-Warner Home does more than provide your loved ones with expertly delivered services. Our staff also treats each resident with warmth, respect and affection. Many members of our team have been dedicated to caring for Vassar-Warner Home's residents for years—10, 20, even 30 years of top-notch service! When asked what they like about their jobs, invariably our team members speak about the joy of serving our residents and how they treasure the opportunity to share in their lives.
Each member of our staff is screened and trained for top-level care, and above all else, professional. At Vassar-Warner Home, professionalism and informality mix in comfortable balance.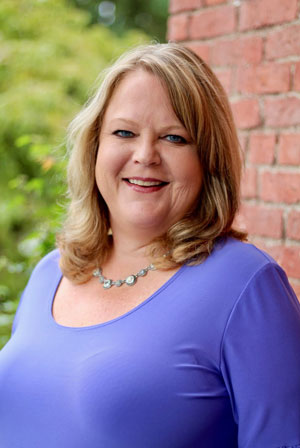 Ericka J. Von Salews, Executive Director
A leader in supportive human services, Ericka J. Von Salews has spent nearly 20 years committed to the benefit of others. In addition to experience in grant work and project coordination for health care, she has held positions in communications, coordination, middle management and executive management for residences and other facilities dedicated to seniors, assisted living, special needs, rehabilitation and immediate care. As the Executive Director/Assisted Living Coordinator for the Vassar-Warner Home since 2016, Von Salews administers the business operations and resident care of the 43-bed adult care/15-bed assisted living residence.
Von Salews holds a Master of Science in Administrative Gerontology and a Bachelor of Science in School and Community Health Education, both from Hofstra University. She is a graduate of the New York State Office of Mental Health's Bureau of Quality Improvement's Special Investigation training and resides in Poughkeepsie.
Rounding out the team at Vassar-Warner Home are dietary, housekeeping and laundry, maintenance, personal care and experienced administrative staff members, each of whom is dedicated to ensuring that your loved one is cared for with kind attention and service in a welcoming and inviting environment.