Senior Living Options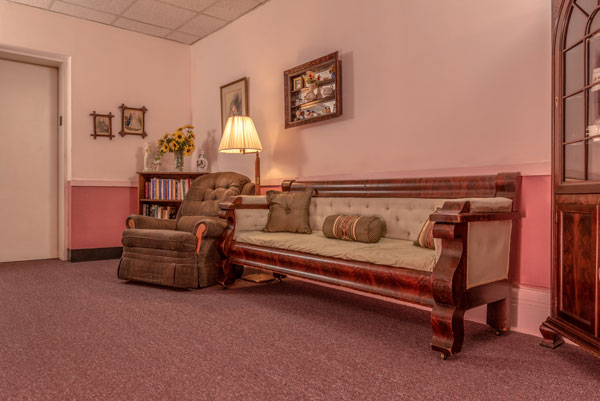 With different states using different terms—almost 30 separate ones!—to refer to senior housing, along with various descriptions of the terminology and differing licensing requirements for senior housing, deciphering the differences among housing options can be difficult. For a booklet on housing options, Vassar-Warner Home recommend the "Housing Options Booklet," created by the U.S. Administration on Aging and the American Bar Association Commission on Law and Aging.
In New York State, definitions for senior housing options include:
Active-Adult Community
An age-restricted (often aged 55 and over) community of single-family homes, condominiums, or cooperative units. It includes lifestyle amenities such as a tennis court, swimming pool, golf course, fitness center, clubhouse and / or restaurant. This housing is NOT licensed by a government agency.
Accessory Apartments
An accessory apartment is created when a single-family home is modified to include a complete, private apartment for use by an older person, typically a relative. Or, as a source of additional income and security, elders may convert their own home to include an apartment.
Adult Home (Vassar-Warner Home is a licensed adult home)
Housing for adults of all ages that provides private or shared rooms, meals, housekeeping, laundry, linen service, transportation, social activities, some personal care and 24-hour supervision to five or more adults. This housing is licensed and regulated by the New York State Department of Health.
Assisted Living Program (Vassar-Warner Home has a licensed assisted living program)
An assisted living program, which is available in some adult homes, combines residential and home care services. It is designed as an alternative to nursing home placement for individuals who historically have been admitted to nursing facilities for reasons that are primarily social, rather than medical in nature. The operator of the assisted living program is responsible for providing or arranging for resident services that must include room, board, housekeeping, supervision, personal care, case management and home health services.
For a complete New York State list, click here: www.aging.ny.gov.
Additional Resources
U.S. Administration on Aging
(800)677.1116
www.eldercare.gov
American Bar Association Commission on Law and Aging
(202) 662-8690
www.abanet.org/aging/resources/statemap.shtml
New York State Office for the Aging
Senior Citizen's Help Line: (800) 342-9871
www.aging.ny.gov
Resource Guide for the Aging 2012
AARP
(888)687-2277
www.aarp.org/home-garden/housing/
Leading Age
(202) 783-2242
www.leadingage.org/
U.S. Department of Housing and Urban Development (HUD)
(202) 708-1112
www.hud.gov/groups/seniors.cfm