What is a non-profit senior residence?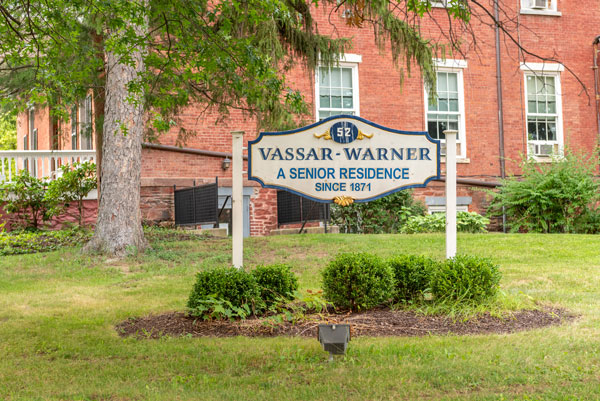 Vassar-Warner Home is the only nonprofit Adult Home and Assisted Living Program in Dutchess County, which allows each resident to be treated as a family member rather than a customer.
As a nonprofit, the residence is not solely dependent on fee-related income, but also is eligible for various grants, including funding through government and foundation programs. Together with individual donations, these grants allow us at the Vassar-Warner Home to support our residents through prosperous and difficult economic times.
Through the application and receipt of grants afforded by the residence's nonprofit residence status, it has the ongoing ability to enhance programming and quality of life for Vassar-Warner Home's residents. For example, a grant from the New York State Office of Parks, Recreation and Historic Preservation provided funds to help restore the front façade of the building. Additionally, funds secured through the grants and donations help our residents remain at Vassar-Warner Home and avoid moving to a nursing home prematurely.
Vassar-Warner Home's leadership includes executive staff, plus a Board of Trustees, Board of Advocates, and Foundation Board, the members of which each are volunteers in the communities the residence serves. These cherished members of the Vassar-Warner Home community have a variety of backgrounds and offer experience in finance, human resources, health care and more.